Bloomfield and Birmingham are two areas of Michigan that specialize in educational excellence. Whether you're considering one of the several esteemed private schools in the area or one of the acclaimed public options, you're sure to find a good fit for any little learner. Let me take you through a few of the impressive options.
Detroit Country Day
Detroit Country Day is a school that I can personally speak to... We have four daughters that attend DCDS and we can't say enough great things. Our girls are all very different learners and they do an incredible job catering to each of their individual needs. One of our girls has been diagnosed with dyslexia and DCDS has many resources to guide her through this educational challenge and has raised her to new levels of confidence, while letting her strengths shine. On the flip side - their gifted program challenges students that need to be challenged. We all learn so differently nowadays and DCDS shines in this particular realm.

DCDS is a private institution with three beautiful, green campuses: The Lower School (grades PK-3), the Middle School (grades 4-8), and the Upper School (grades 9-12). For over 100 years, this institution has provided a "well-rounded, progressive, and compassionate" education to its students.

What began as an all-boys school has evolved into an incredibly inclusive, diverse institution.
DCDS believes that inclusion and diversity are necessary to a well-rounded education and the "intellectual, social, and moral growth" of every child. DCDS develops and encourages future world leaders, thinkers, developers, artists, athletes, and more. The sky is truly the limit.

DCDS focuses on how students learn. They encourage students to identify problems and come up with creative solutions. This is the hallmark of their "EPIIC" program, which stands for Experiential, Participatory, Image-rich, Interdisciplinary, and Connected. It is through these principles that students learn how to apply classroom lessons to real-world problems.

DCDS offers a wide array of courses and boasts ample opportunities in the arts and athletics. Students can take classes in filmmaking, jewelry and metals, forensics, and more. Students are also encouraged to get involved in one of the many sports offerings, including field hockey, tennis, mountain biking, and more.

A DCDS education is a well-rounded, nurturing, and rigorous one. Students leave confident in their abilities and ready to take on the world.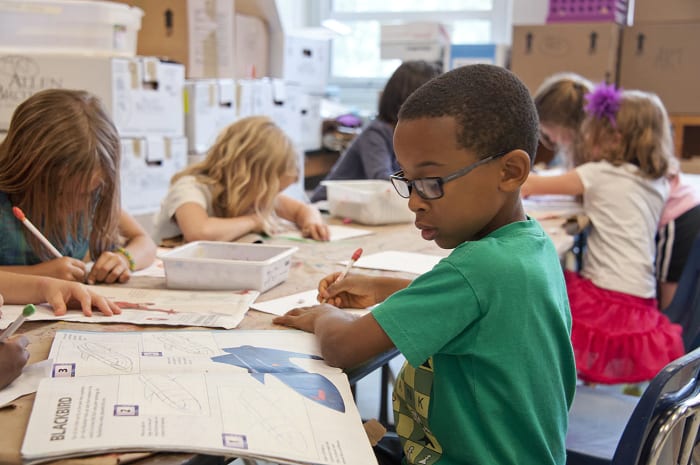 Brightmont Academy
Brightmont Academy is a private institution in Birmingham known for its unique one-to-one teaching approach. (Yes, one student per teacher.) With more than 4,000 alums, Brightmont has proven itself capable of helping various students with a range of needs.

Performers, athletes, struggling students, and advanced students are all able to find a place at Brightmont, and approximately 93% of students feel prepared for life after graduation. Courses are designed according to each student's pacing needs, meaning a course isn't complete until the student has truly mastered it. It's this attention to individuality that makes Brightmont stand apart from the rest.
The Roeper School
Founded in 1941, the Roeper School is the oldest preschool-grade 12 school in the nation. It's a mecca for gifted students, boasting a diverse student body and a strong team of 85 educators. With over 275 courses offered each year, there's no shortage of opportunities for students and their individualized interests.

Their sports teams maintain a "no-cut policy," allowing students to try new things without the pressure of "not making it." Art — both visual and performing — is a massive part of the Roeper approach, and students are encouraged to learn about themselves through open self-expression.

Roeper is also very successful with tuition assistance — over 43% of families receive assistance. Students at Roeper come to "play, learn, and discover," and they leave prepared for the next phase of life.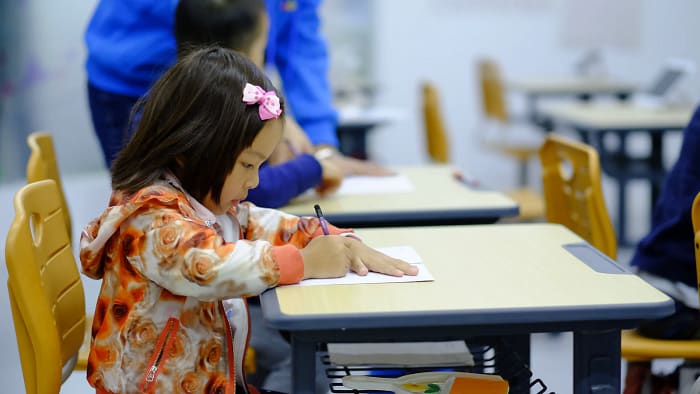 Brookfield Academy
Brookfield is a Montessori institution that aims to support and nurture each student's individuality. Learning here is largely self-directed, with an emphasis on exploration, curiosity, and respect. The West Bloomfield campus serves preschoolers as well as grades one through five. Each grade is full of unique, diverse students. Diversity is also reflected in the roster of teachers and administrators who teach mathematics, geometry, science, language arts, history, and geography. A Brookfield education is an independent, well-rounded one.
Cranbrook Schools
For a prestigious private education, Cranbrook Schools do not disappoint. Boasting an extensive curriculum that incorporates students from pre-kindergarten through twelfth grade, a Cranbrook education prioritizes global perspectives, creativity, and critical thinking. Perched on a 319-acre campus, Cranbrook offers an elite and esteemed academic opportunity, including a co-educational elementary school, gender-separated middle school, and a co-educational high school.
Eton Academy
Eton Academy believes that there is an opportunity for every student to succeed via kindness, patience, and inclusivity. Eton serves over 200 students, all of whom learn differently. Eton doesn't believe in "traditional" methods if those methods don't suit the individual. The Eton Approach empowers students to use "assistive technologies" in their studies to reach their full academic potential. Each student receives a personalized educational plan, which guides them throughout their entire school experience. With a 10:1 student-to-teacher ratio, there are plenty of opportunities for students to work closely with teachers so they may learn at their own pace.
(Credit: Eton Academy)
Birmingham Covington School
Birmingham Covington School is one of the many excellent public schools in Birmingham. This facility serves grades 3-8 and works to ensure each student receives the education they need and deserve. BCS teaches an interdisciplinary curriculum, meaning students are encouraged to explore who they are, how they fit into their world, and how the world works as one system. Their interdisciplinary themes (such as "Individuality" and "Patterns") rotate on a two-year basis and pose questions such as: What is a system? How do patterns help you make predictions? How can systems change and adapt? A BCS education is a profoundly well-rounded and connected one.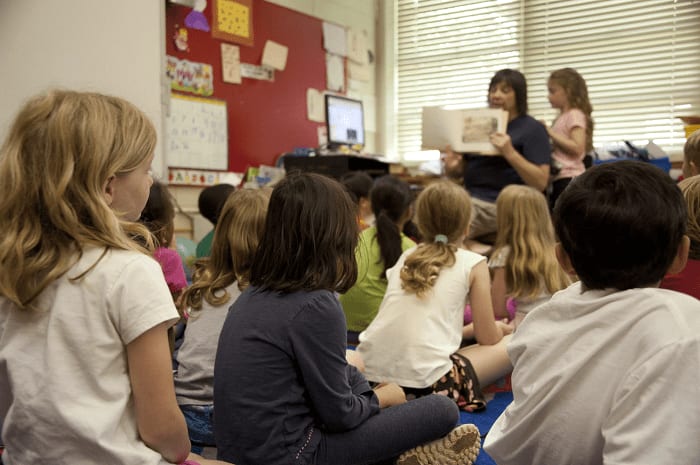 Bloomfield Hills High School
Bloomfield Hills is a state-of-the-art high school serving grades 9-12. It's known for its highly collaborative spaces as well as its Model Center — a program offering rising sophomores, juniors, and seniors the opportunity to take individualized college prep courses. Many of the core classes operate under the "Learning Communities" model, emphasizing four cornerstones: relationships, authentic learning, innovation, and responsibility and ownership. It is through these cornerstones that BCS students learn, grow, and advance their education. With over 22 Advanced Placement courses and 19 International Baccalaureate Diploma Programme courses, it's no surprise that students leave BCS ready to conquer the world.

If you and your family are considering moving to Bloomfield real estate or one of the many luxurious Birmingham homes for sale, contact Ashley Crain to learn more about the area and its exemplary educational opportunities.