After a long winter, it's time to get out of the house and do something fun. Whether you hit the slopes or the lake, you're bound to have a good time in Michigan.
Upper Peninsula
If you're not ready to let go of winter, head to the Upper Peninsula. Upper Peninsula revelers snowmobile, snowboard, ski, and fat-tire bike along the terrain. Check out
Porcupine Mountain
and
Copper Harbor
for some of the best activities, and don't forget the
Island Resort
hotel, casino, and golf course.
If winter sports aren't your thing, you'll also find beautiful trails, waterfalls, and the unforgettable
Mackinac Island
on the Upper Peninsula. Treat yourself to boat and carriage tours or explore the area on horseback or foot. Spend time taking in local history, on the golf course, or luxuriating in the spa.
Check out the
Children's Museum
at Marquette, the Upper Peninsula International Raceway
(UPIR)
and fairgrounds in Escanaba, and
a ghost town
in Fayette. There's a whole
bucket list
of activities waiting in the Upper Peninsula for your next spring adventure.
Middle Michigan
Those who don't want to stray too far from Detroit can visit several centrally located cities that offer a multitude of fun spring activities.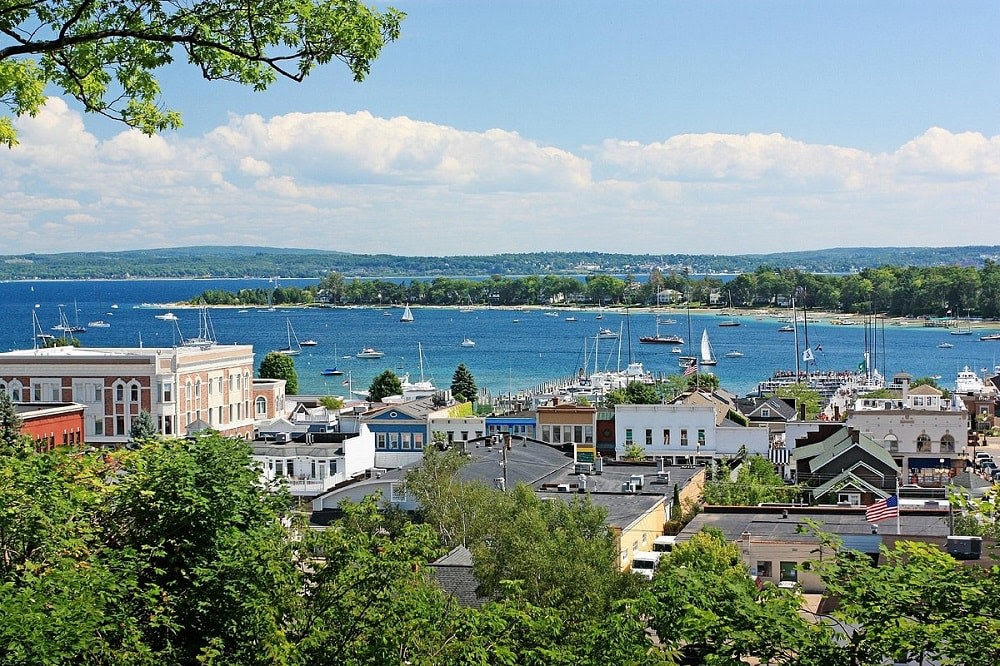 People flock to Harbor Springs during all four seasons. It's an excellent destination for skiers and snowbirds and for those who enjoy golfing, waterfront activities, and boating during the rest of the year. You'll love this resort community just off the shores of Lake Michigan.
Nearby Petoskey, yet another fantastic ski destination, offers many outdoor activities such as fishing, birding, golfing, and beaches. However, if you prefer to stay indoors, the town is rich in art centers, museums, and spas. You won't find a shortage of shopping and dining, either. This resort town is a must-visit.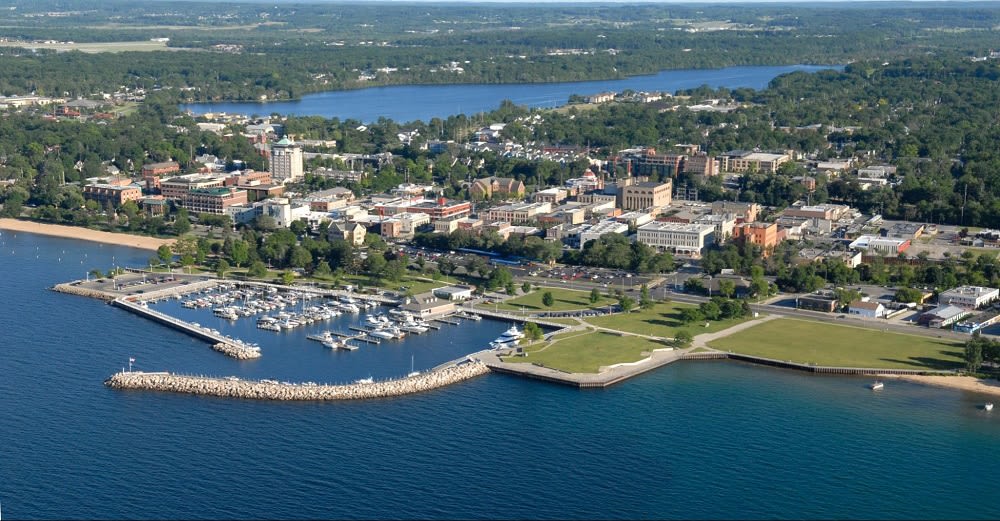 Traverse City's beautiful beach, water park, and trails are the places to be if your spring plans include water activities and exercise. If you're looking for more of a cultural experience, you'll love the city's museums, discovery centers,
wineries, and taprooms
. If you have a taste for fine dining, don't miss the seafood at the
Boat House Restaurant
, Tuscan-style food at
Trattoria Stella
, or farm-to-table dining at
Cooks' House
. The Cooks' House also offers cooking classes if you prefer a more hands-on experience. There's no shortage of things to do in Traverse City.
Michigan's "Little Bavaria" is ready for your visit! Relax by the pool, hit up an indoor water park, or do some serious shopping at this one-of-a-kind Michigan destination. There's a riverboat and a blacksmith experience, a family fun center, and a mini-golf course for the whole family. Imbibing in the town's
world-famous chicken dinner
—golden fried chicken, mashed potatoes, buttered noodles, and dressing—is a must. Afterward, digest your meal at one of the many museums or on an outdoor carriage ride.
Southern Michigan
The southern part of the state boasts fun places to explore when you're ready for a break. Check out these southern cities for art galleries, museums, and lively events.
No matter what you decide to do, there's plenty of shopping, dining, tours, and activities in Ann Arbor to keep you busy and happy.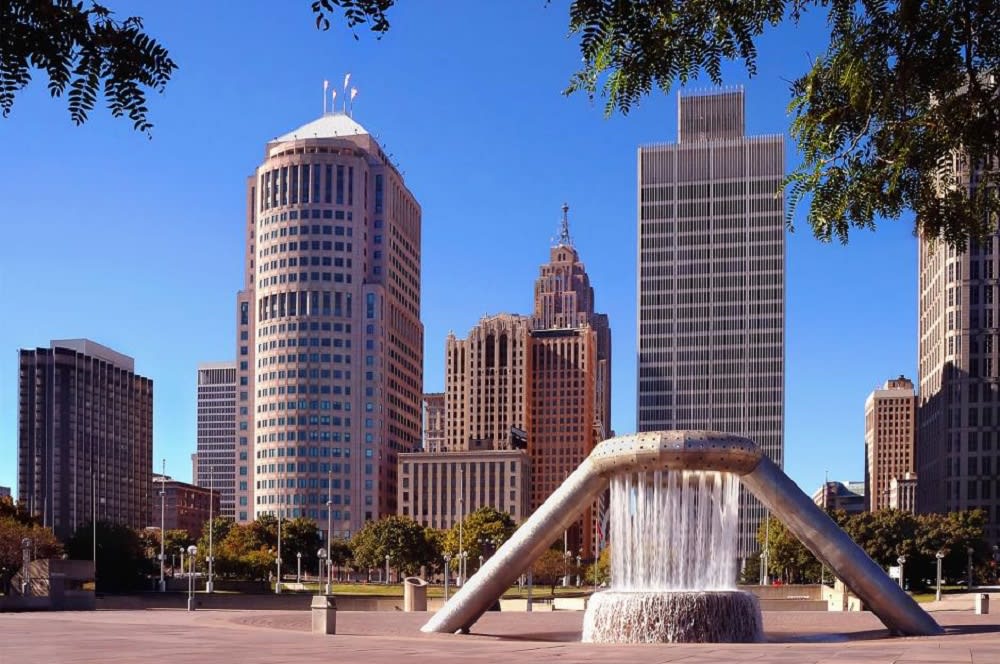 From the
Motown Museum
, Henry Ford historical centers, car shows, and a creativity college, Detroit is the perfect destination for art, automobile, and history buffs. Once you've had your fill, take in the city's outdoors at the
Detroit Zoo
, the
Detroit Hives
, and aquariums.
Take a walking tour
of Detroit luxury homes, iconic buildings, and public art spaces, or enjoy the breeze by boat on a
river tour
.
This sweet walkable community maintains a small-town feel while boasting urban amenities. The biggest draw to Birmingham, though, is the arts. With public art installations, a fantastic library, several museums, and performing arts institutions, Birmingham is one of the most desirable areas to live in the state.


One of the most affluent cities in the state, Bloomfield Hills real estate is highly-coveted. It's clear to see why: the town boasts beautiful botanical gardens and a
conservatory
, an ice rink, museums and galleries, boutiques, and plenty of fine dining options. And, of course, don't forget to visit the iconic
cider mill
and the
Bloomfield Country Club
, which recently celebrated its 100th birthday. When you're spending the day in Bloomfield Hills, you'll find plenty of activities, amenities, shops, and food to suit everyone in your group. Enjoy winter sports in the north and warmer weather down south, museums galore, fascinating cultural centers, golfing, casinos, and all kinds of fun.
Are you ready to call Michigan home?
Contact
Ashley Crain
to learn more about Michigan's exciting activities and luxury homes for sale in the Detroit area.