Looking for fun outings in Bloomfield Hills that the entire family will love? This community-oriented Michigan city has entertaining activities for people of all ages!

The Cranbrook Educational Community — which is a National Historic Landmark — is located in Bloomfield Hills, providing many different educational and historical opportunities within the area. There are also various recreational activities in this northern suburb of Detroit. Whether it be horseback riding, ice skating, or a tennis match, there are several ways to get the whole family involved.

Read on to learn about the top seven family-friendly activities to enjoy in Bloomfield Hills.
Cranbrook House & Gardens
Take in the rich history and blooming flowers at Cranbrook House & Gardens. This iconic Bloomfield Hills landmark was purchased in 1904 by George Gough Booth — a local newspaper publisher and philanthropist — and his wife Ellen Scripps Booth. They decided to call the property Cranbrook, after the name of the town they originally moved from. The Booths were the first family to live in Bloomfield Hills year-round, and they did so for over 40 years. In 1922, the Booths decided that their estate should serve a bigger community purpose, thereby creating the Cranbrook Educational Community.

Today, the Cranbrook House & Gardens has two different functions. The courtyard and bottom floor exhibit the Booth's interest in landscaping and craftsmanship. Stroll through luscious greenery as you admire graceful fountains, vibrant flowers, and captivating sculptures. Make your way through the manor that is decorated with handmade furniture, tapestries, glass, and ornamental art. The top floors serve as the offices for the Cranbrook Educational Community. Take a guided tour with the family through this historical and beautiful museum and uncover the origin of Bloomfield Hills.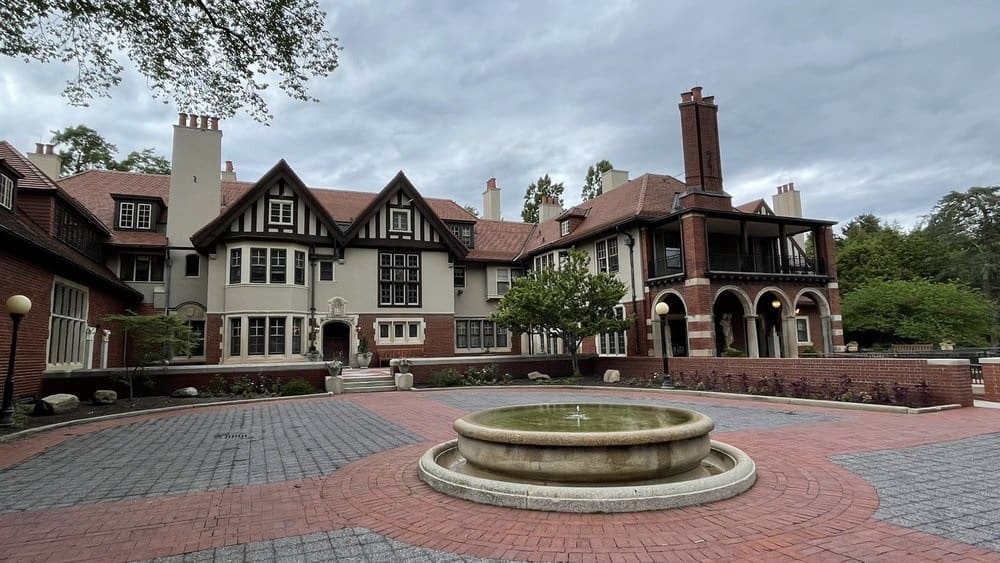 Credit: Jessica N. via Yelp
Franklin Cider Mill
Savor the perfect warm donut and fresh cider combo at Franklin Cider Mill! Dating back to 1837, the Franklin Cider Mill uses Michigan-grown apples to press and bottle their cider. Around 10 bushels of apples are brought to the factory, which are then sorted, washed, and ground.

Visitors can watch the cider-making process while enjoying one of the several treats at Franklin Cider Mill. The factory makes its popular homemade donuts every day using a classic German spice recipe. The Mill also sells other food at its Franklin Favorite's Tent such as pies, cheeses, meats, honey, preserves, and nuts.

The Franklin Cider Mill is family- and pet-friendly as well and hosts many events. The Franklin Center Community Spot features jazz music every weekend, along with different live bands here and there. Events catered to children include listen and learn sessions, magic shows, and a Halloween celebration. The Mill is only open seasonally from the Saturday before Labor Day through the Sunday after Thanksgiving, so be sure not to miss out!
St. Dunstan's Theatre
Watch a local theater production at St. Dunstan's Theatre. St. Dunstan's was built in 1916 and since has hosted thousands of theatrical performances. The outdoor theater — also known as the Cranbrook Greek Theater — is one of the few theaters of its kind in the country. During June, all productions are shown in this Greek amphitheater. The indoor theater — known as the Pavilion — is one of Michigan's top-tier amateur theaters. The Pavilion was even voted Best Theater Group in ClickOnDetroit's "4 the Best" poll.

St. Dunstan's is a nonprofit organization run completely by volunteers. Each year, a portion of the Theatre's profits go to supporting Cranbrook scholarships for students, so when you and your family buy tickets to a show, you are not only in for some great entertainment, but are supporting the Bloomfield Hills community too. Observe a local theatrical performance in a one-of-a-kind setting at St. Dunstan's Theatre!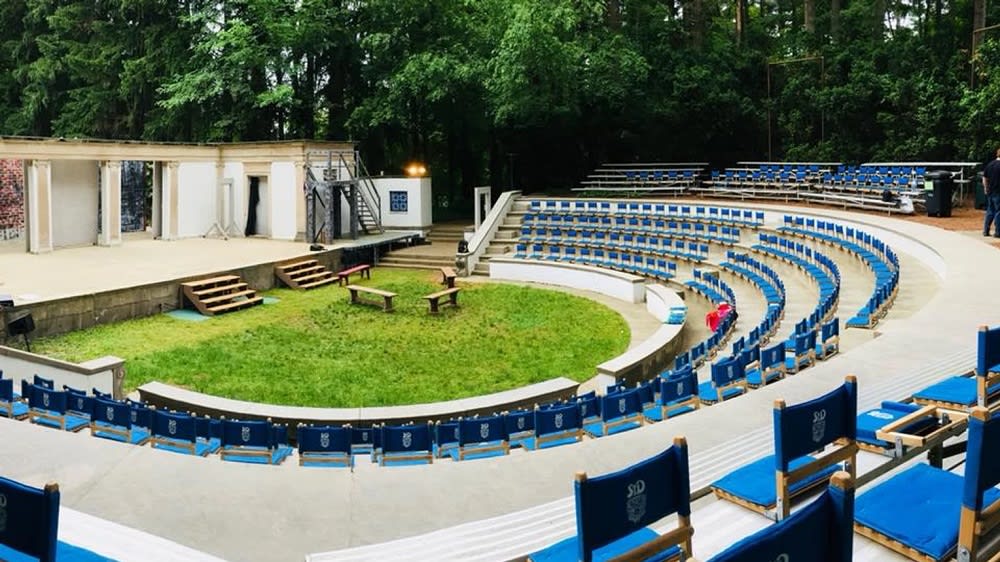 Credit: St. Dunstan's Theater
Cranbrook Institute of Science
Explore the wonders of the world around you at the Cranbrook Institute of Science. Another Cranbrook landmark, this museum focuses on bringing education, science, and art together in a new and original way. Features include interactive exhibits, a planetarium, an observatory, and an exceptional collection of objects and artifacts. Kids can stand beneath a large Tyrannosaurus rex, look at rocks carved by ice age glaciers, or touch a gigantic meteorite.

The Cranbrook Institute of Science also holds regular educational lectures, programs, and events. Children can dig for dinosaur fossils, learn about STEAM programming, or look at a panoramic view of the universe. Discover the planet's natural wonders with the entire family at the Cranbrook Institute of Science.
Bloomfield Open Hunt
Get active with all types of sporting ventures at the Bloomfield Open Hunt! This 40-acre property is an equestrian park and recreational area. For those interested in riding horses, Bloomfield Open Hunt boasts two indoor and two outdoor riding arenas and a top-of-the-line stable. The horse trainers and stable management are renowned for their knowledge, passion, and skills regarding equestrian life.

Other recreational activities include swimming and tennis. Bloomfield Open Hunt has a Junior Swim Team and the largest private tennis courts in the area. There is also a Kids Activity Center and Kids Camp both full of fun games to keep the kiddos entertained. For adults, Bloomfield Open Hunt has a full fitness center as well.

This awesome recreational property even has a farm-to-table restaurant. The Grille Room offers casual dining with healthy seasonal items. The menu changes regularly so that the culinary team can use ingredients that are fresh and in season. Bloomfield Open Hunt requires a membership, so be sure to join the club if you are looking for year-round sporting ventures and events!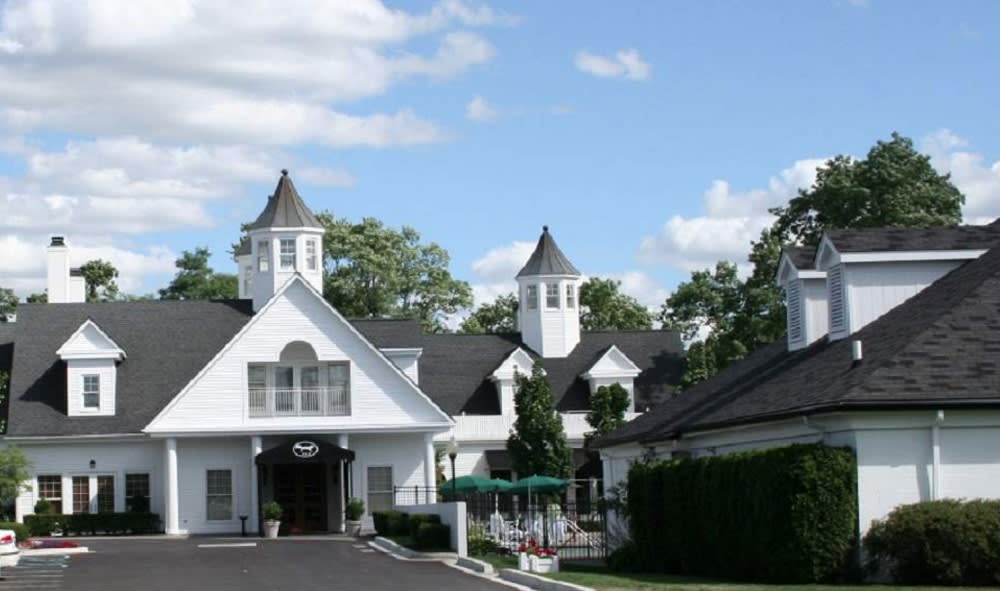 Credit: Bloomfield Open Hunt
Wallace Ice Arena
Get out on the rink at the Wallace Ice Arena! This ultramodern ice rink is part of the Cranbrook Educational Community. The Wallace Ice Arena hosts ice hockey games, leagues, and championships. Bring out the whole family to the Cranbrook campus and cheer on the Cranbrook Kingswood hockey team.

The Wallace Ice Arena is also open to the public and offers purchased ice times and summer ice hockey camps. Rent out the ice rink — or a portion of it — for a few hours to an entire day. A day out on the ice is perfect for a family outing or special event. The Cranbrook Summer Hockey Camp aims to teach kids the fundamentals of ice skating while developing individual skills. On the ice, children will take part in dynamic skating, team drills, and small games. Off the ice, they will receive nutrition seminars and watch instructional videos. Get your body moving while having loads of fun at the Wallace Ice Arena!
Cranbrook Japanese Garden
Get your zen on at the Cranbrook Japanese Garden. Created in 1915, this Garden is one of the oldest Japanese-style gardens in North America. It is one acre in total and features ponds, stone bridges, islands, and blossoming flowers. At the heart of the Garden is the Lily Pond, which has a traditional Japanese-style bridge and the original 1915 Japanese Kasuga Lantern.

Recently, the Cranbrook Japanese Garden added a restored Lily Pond Cascade that features a brand-new Mountain Lantern. Make your way through winding paths as you admire the flowery gardens and streaming fountains.

To learn more about the Japanese arts, the Garden also hosts cultural events and tours. Take part in a Chanoyu tea ceremony, Wagashi sweets demonstration, Shodo calligraphy class, or Ikebana floral arrangement presentation. Find tranquility as you stroll around the beautiful Cranbrook Japanese Garden.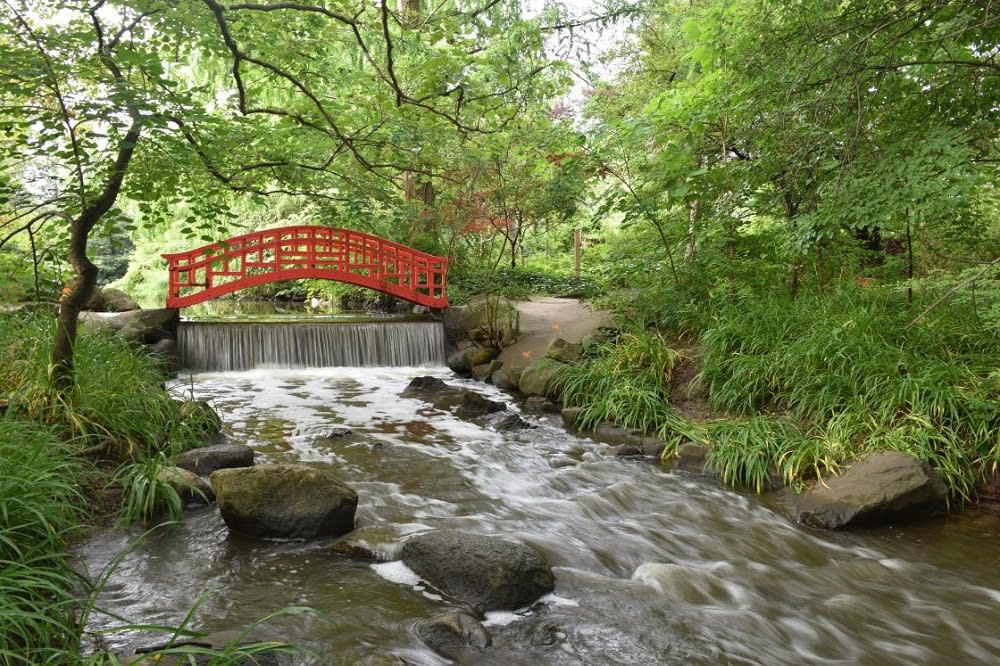 Credit: Cranbrook Japanese Garden
Bloomfield Hills Real Estate
If you are planning to relocate with your family to wonderful Bloomfield Hills, get in touch with Ashley Crain. Ashley is a well-established Michigan realtor that helps families branch out to luxury communities. For the finest homes for sale in Bloomfield Hills, contact relocation specialist Ashley Crain.
*Header image credit: Wikipedia