Wanting to experience all the festivities that Birmingham has to offer? This energetic Michigan city has local annual events on the regular!

Throughout this northern suburb of Detroit, you will find recurring celebrations of all themes. Some events are held by the city of Birmingham, while others are sponsored by local districts and organizations. Whether you're a music lover, foodie, or car aficionado, there are numerous celebrations to take part in. Read on to learn about these seven can't-miss events in Birmingham.
Common Ground's Birmingham Street Art Fair
Get artsy at Common Ground's Birmingham Street Art Fair! This year will be the fair's 47th anniversary and will display a diverse selection of art pieces. Common Ground is a nonprofit organization that helps people who are dealing with crises find hope. The Birmingham Street Art Fair is one of the largest fundraisers for the organization, as over 80,000 people attend each year. A hundred artists — who are chosen by a panel — display their art in charming downtown Birmingham. The Fair also features a silent auction in which magnificent artwork is displayed in a tent and purchased by the highest bidder.

Apart from artistic pieces, the Fair has a children's area with free painting and drawing activities. There is also live entertainment with musical lineups throughout the day. Common Ground's Birmingham Street Art Fair only takes place one weekend in September, so mark your calendars to attend this artsy event that is for a good cause.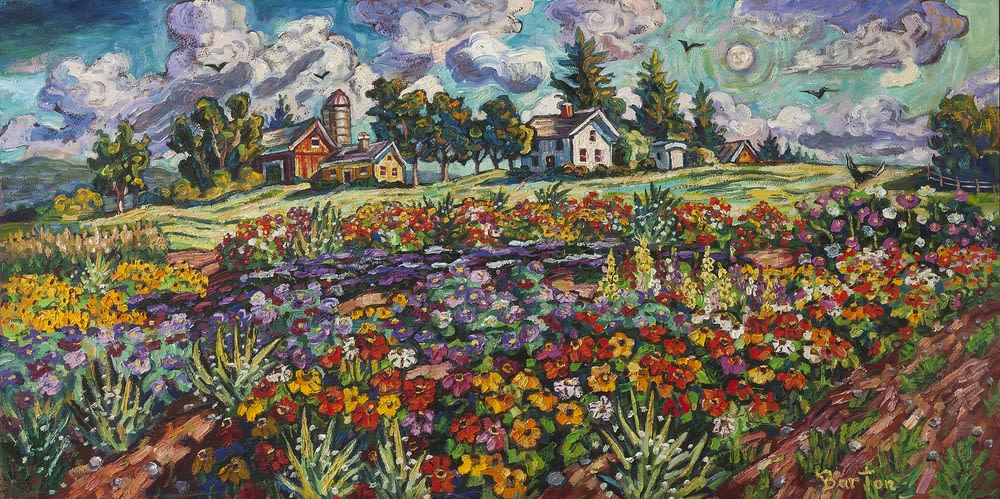 Credit: The Guild
Birmingham Restaurant Week
Calling all foodies! Enjoy 18 days of mouthwatering food and drink during Birmingham Restaurant Week. This yearly event aims to bring awareness to the outstanding culinary scene in Birmingham while supporting local restaurants. Adventurous diners can savor prix fixe breakfast, lunch, and dinner menus ranging from $5 to $50 per person. From seafood and barbecue to Italian and Mexican, Birmingham Restaurant Week is a food lover's dream!

Participation includes local restaurants, bars, food trucks, and coffee shops throughout the Birmingham area. Awards are given to the restaurants whose food, drinks, staff, and service stand out the most. Categories include Best Overall Menu, Best Overall Dish, and Best Meal on Wheels, among many others. In 2020, Birmingham Restaurant Week served around 108,000 meals, which generated more than $2.1 million in revenue for the eateries that partook in the event. More than $75,000 has been raised for local Birmingham nonprofits as well.

All participating businesses are listed on Birmingham Restaurant Week's website along with the special menus they will be offering. The website allows you to search by meal, price, or neighborhood. These chef- and bartender-curated menus can be enjoyed by dining in or ordering to-go or curbside pick up. Savor mouthwatering meals while supporting local businesses during Birmingham's premier culinary and beverage event!
Credit: Birmingham Restaurant Week
Birmingham Cruise Event
If you are a car aficionado then be sure to check out the Birmingham Cruise Event! Held in Birmingham's historic downtown, this yearly event features classic cars in all types of makes and models.

The festivities kick off with the riding in of the Woodward Dream Cruise, which is one of the biggest one-day automotive events in the world. What originally started as a fundraiser for a soccer field in Michigan turned into a renowned festival that attracts 1.5 million people and 40,000 classic cars from around the globe. The event route runs between the Michigan city's of Ferndale and Pontiac, making a stop in downtown Birmingham along the way.

The Birmingham Cruise Event adds to the celebration with its iconic cars, sponsor exhibits, and food booths. The city's walkable downtown provides easy access to a wide range of restaurants and shops, making the event a fun all-day outing. The Birmingham Cruise Event is a must for automotive enthusiasts!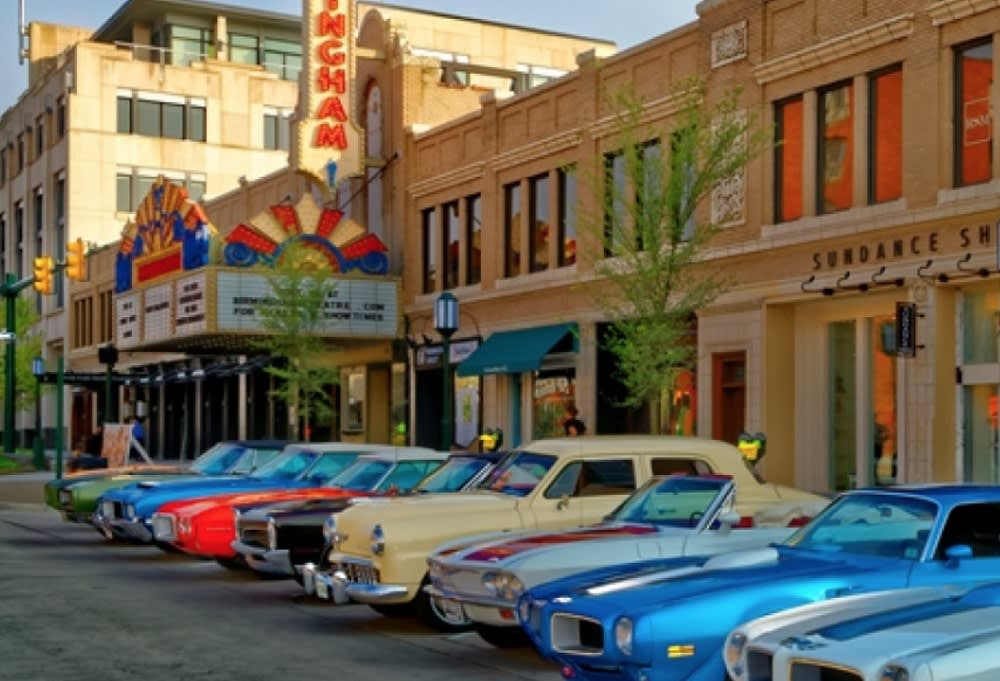 Credit: Birmingham Shopping District
In The Park Summer Concert Series
Music lovers rejoice! Birmingham's In The Park Summer Concert Series provides live music once a week during the summer months. Held in Birmingham's lovely Shain Park, this free concert series is a great way to listen to talented local artists on beautiful summer nights. Genres range from pop to rock, and folk to country. All concerts are family-friendly and enjoyable for all ages.

Birmingham's In The Park Summer Concert Series takes place every Wednesday at 7 pm from mid-July to mid-September. Grab a blanket or chair, and head out to Shain Park for an entertaining summer evening tradition!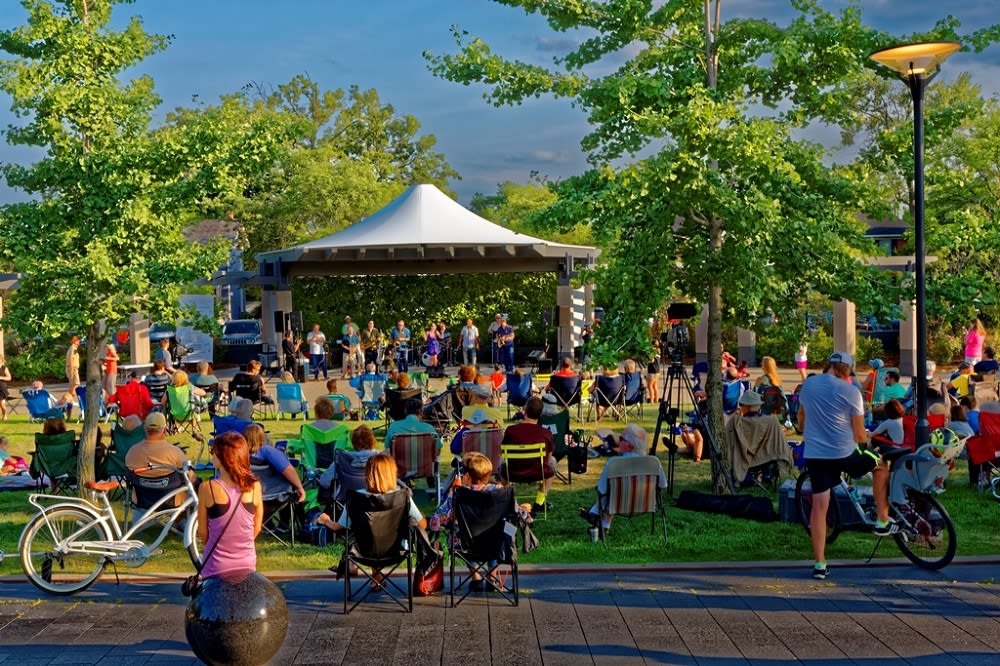 Credit: City of Birmingham
Birmingham Farmers' Market
Shop for farm-fresh foods at the Birmingham Farmers' Market! The farmers' market provides all types of in-season agricultural products for the Birmingham community. Shoppers will find local produce, meats, dairy products, artisan goods, and fresh foods at the Birmingham Farmers' Market.

Apart from food, you can purchase gorgeous flower bouquets, garden flats, hanging baskets, and potted plants. Live entertainment and family activities take place at the farmers' market too. The Birmingham Farmers' Market runs every Sunday between 9 am to 2 pm from May through October. Gather with fellow community members and support local Michigan food and garden vendors.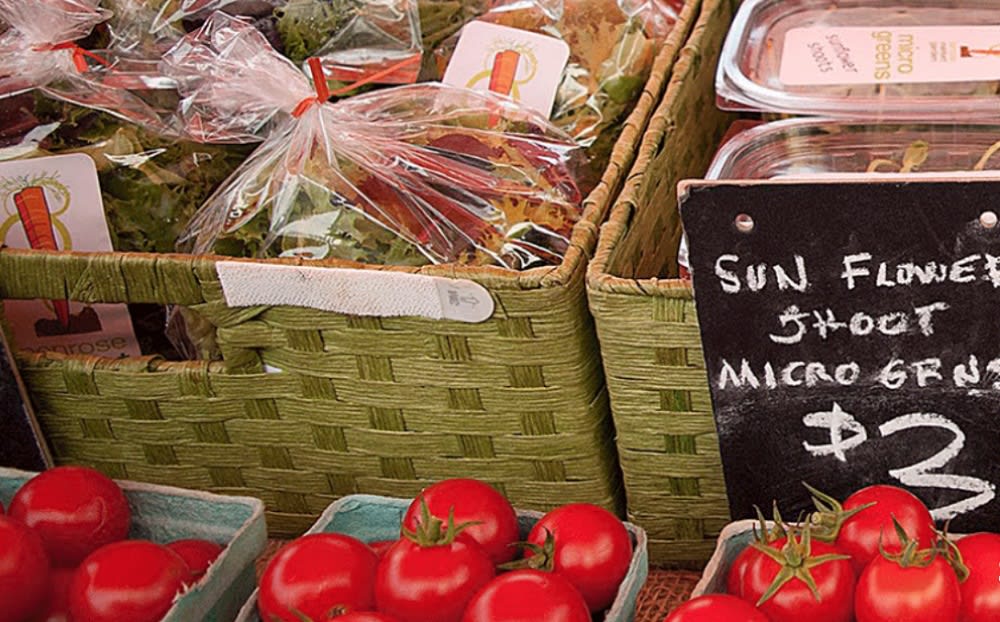 Credit: Birmingham Shopping District
Birmingham Winter Markt
Experience a traditional European Christmas market at the Birmingham Winter Markt! This annual tradition brings out the magic of the holiday season. Located in Shain Park, the Birmingham Winter Markt features all types of goodies and displays from local artists and vendors. Delight in European cuisine as you listen to live holiday music or take a carriage ride. For the children, there is a Santa House, live reindeer, and a Kinderhaus activity area.

The Birmingham Winter Markt is festively decorated too. Throughout Shain Park, there are thousands of Christmas lights, ice sculptures, and a 35-foot Christmas tree ornamented with over 40,000 lights! If you get cold admiring the holiday decor, don't fret. There are multiple warming stations throughout the market.

The Birmingham Winter Markt usually takes place the first weekend of December. The Birmingham Holiday Tree Lighting occurs on opening night — which is on Friday — and features Santa Claus and live caroling. Get in the holiday spirit with the authentic German-style Birmingham Winter Markt!
Art Birmingham
Tap into your creative side at Art Birmingham! For 40 years, this aesthetic event has taken place in quaint downtown Birmingham and has drawn thousands of visitors. Originally known as the Birmingham Fine Art Festival, Art Birmingham showcases esteemed artists in a stylish and stunning atmosphere. The fair is put together with the Birmingham Bloomfield Art Center, which is a nonprofit that aims to provide "art for all." Year-round, the organization provides free classes, workshops, camps, programs, events, and exhibitions to the public.

The creatives featured at Art Birmingham are jury selected and design all types of pieces including photography, paintings, and digital art. Many artists even create 3D objects, such as sculptures, wood, ceramics, glass, and jewelry. Art Birmingham also offers several local food trucks and tents. Grab a bite to eat as you stroll around the event admiring unique works of art. For children, there is an activities tent where they can paint a piece of art along with a rock to hold it in! The fair is also conveniently located next to downtown Birmingham's one-of-a-kind stores and restaurants. Art Birmingham takes place every Mother's Day weekend, so be sure to check out this wonderful community-oriented art scene!
Birmingham Real Estate
If you are looking to move to lively Birmingham, get in touch with Ashley Crain. Ashley is a well-established Michigan realtor that helps people make the move to luxury communities. For the greatest homes for sale in Birmingham, contact relocation specialist Ashley Crain.
*Header image credit: Wikipedia